* SW MOVABLE PARTITION
SW movable partition is a kind of foldable soundpoof partition wall used to divide space. The product is composed of multiple soundproof wall panels which can be moved flexibly through the guide rails and hanging wheels, by splicing or separation of the panels. It is easy to achieve the effect of flexible use of space with ideal soundproof performance.
It is widely used in hotel banquet halls, auditoriums, conference rooms, training rooms, classroom, offices, exhibition centers and other places.
Our company provides integrated services for the design, production, sales and installation of movable partitions.,etc. The products include SW65, SW80, SW85, SW100 and ultra-high models, with a variety of finish choices, and customized design and production available.
The sound insulation effect of the product is suitable for the needs of different places, and the maximum sound insulation volume can reach 50DB.
Product types:
65 type SW movable partition
* Two types: single-wheel movable partitions that can turn 360 degrees in all directions and single-directional double-wheels movable partitions.
* Use 65mm thick of aluminum alloy with 6063-T6 material as the main structure of the product.
* The top adopts 65 type or 80 type guide rail and hanging wheel, which can flexibly divide the space in all directions and angles.
* Applicable height: 2m-3.5m
* Maximum load-bearing of guide rail: 250kg/m
* Sound insulation coefficient: 32-36dB
Finish:
* Melamine
* Fabric hard panel
* Fabric soft panel
* Leather hard panel
* Leather soft panel
SW Movable partition structure: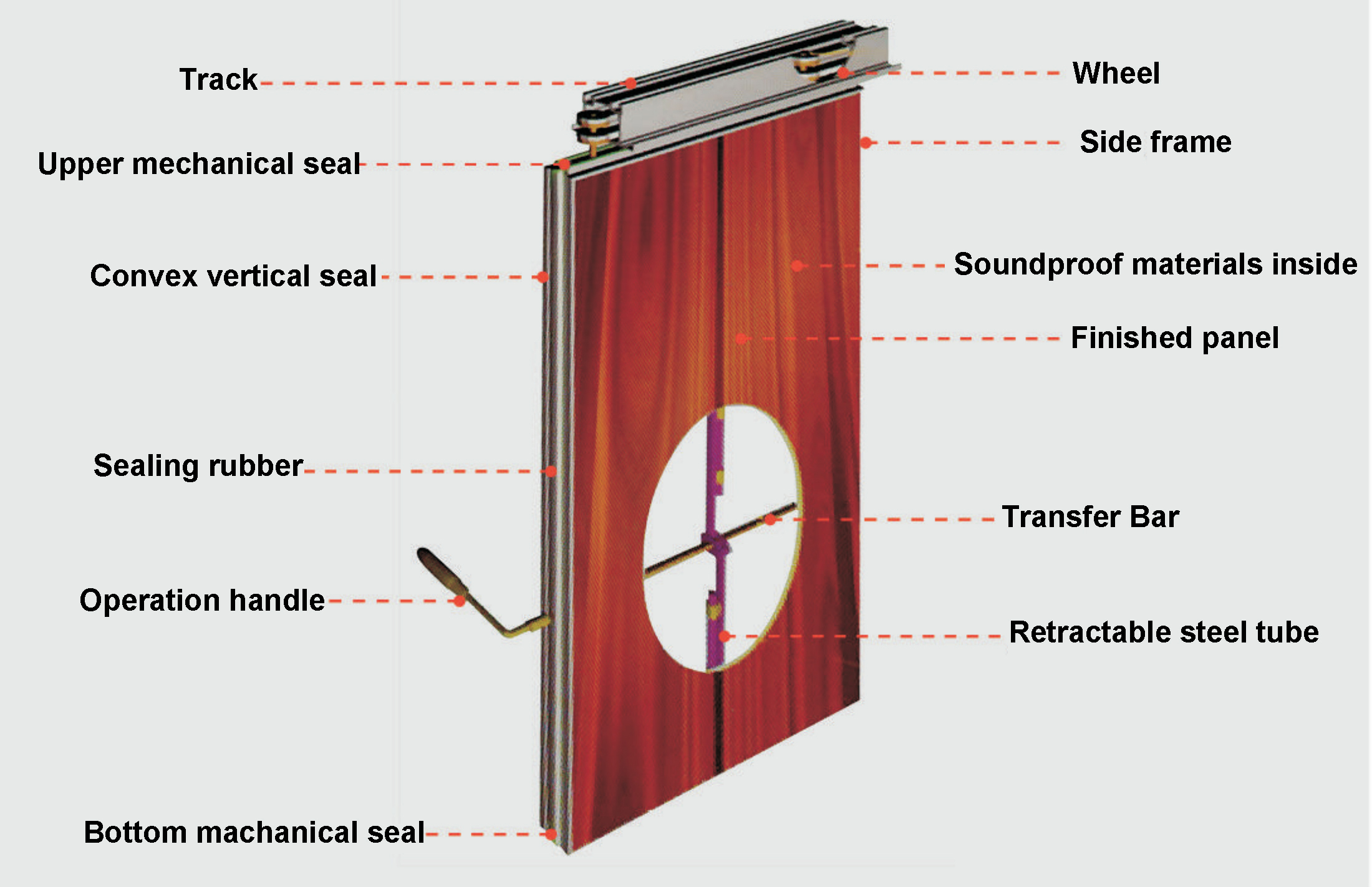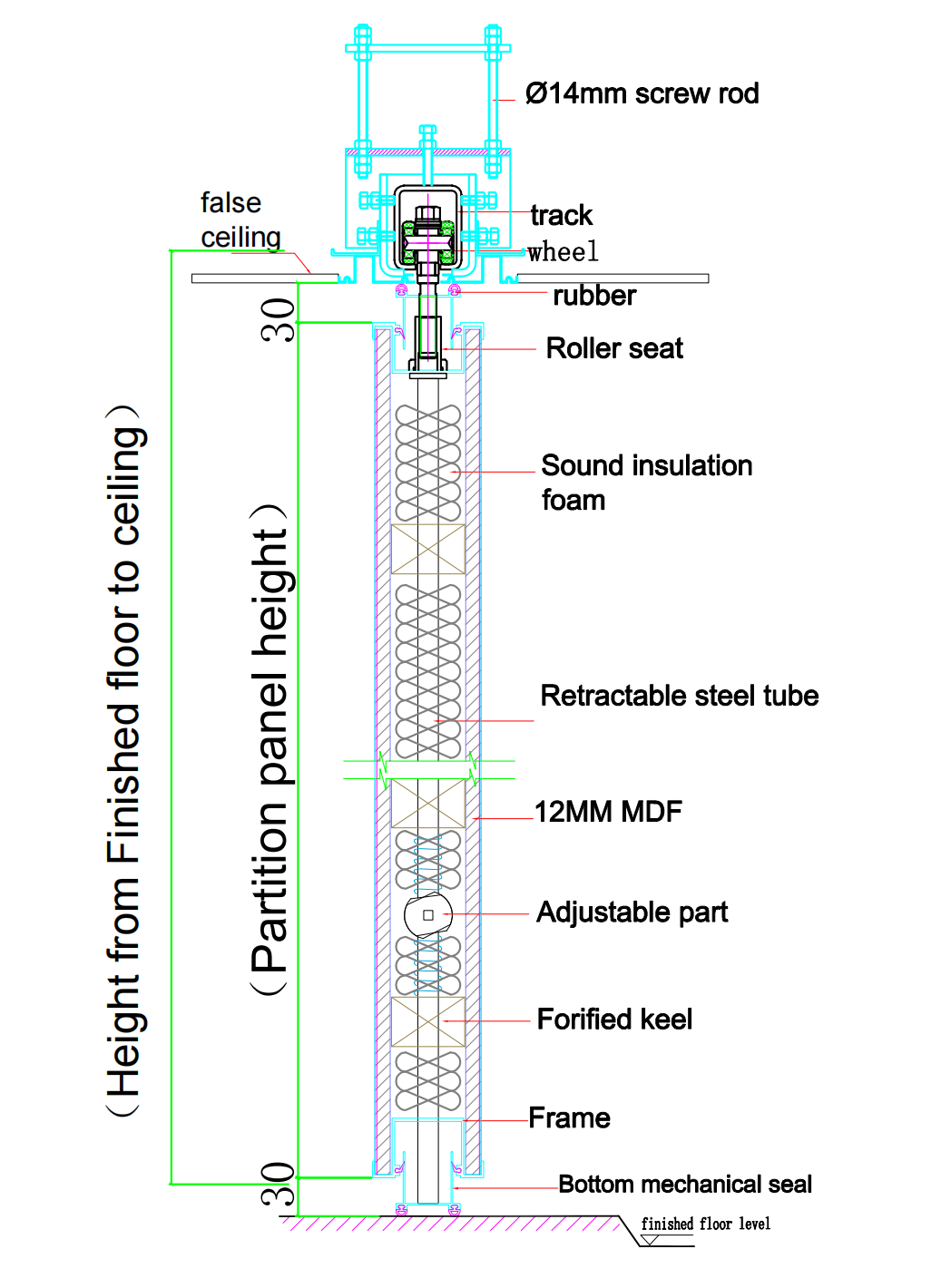 Detailed Structure: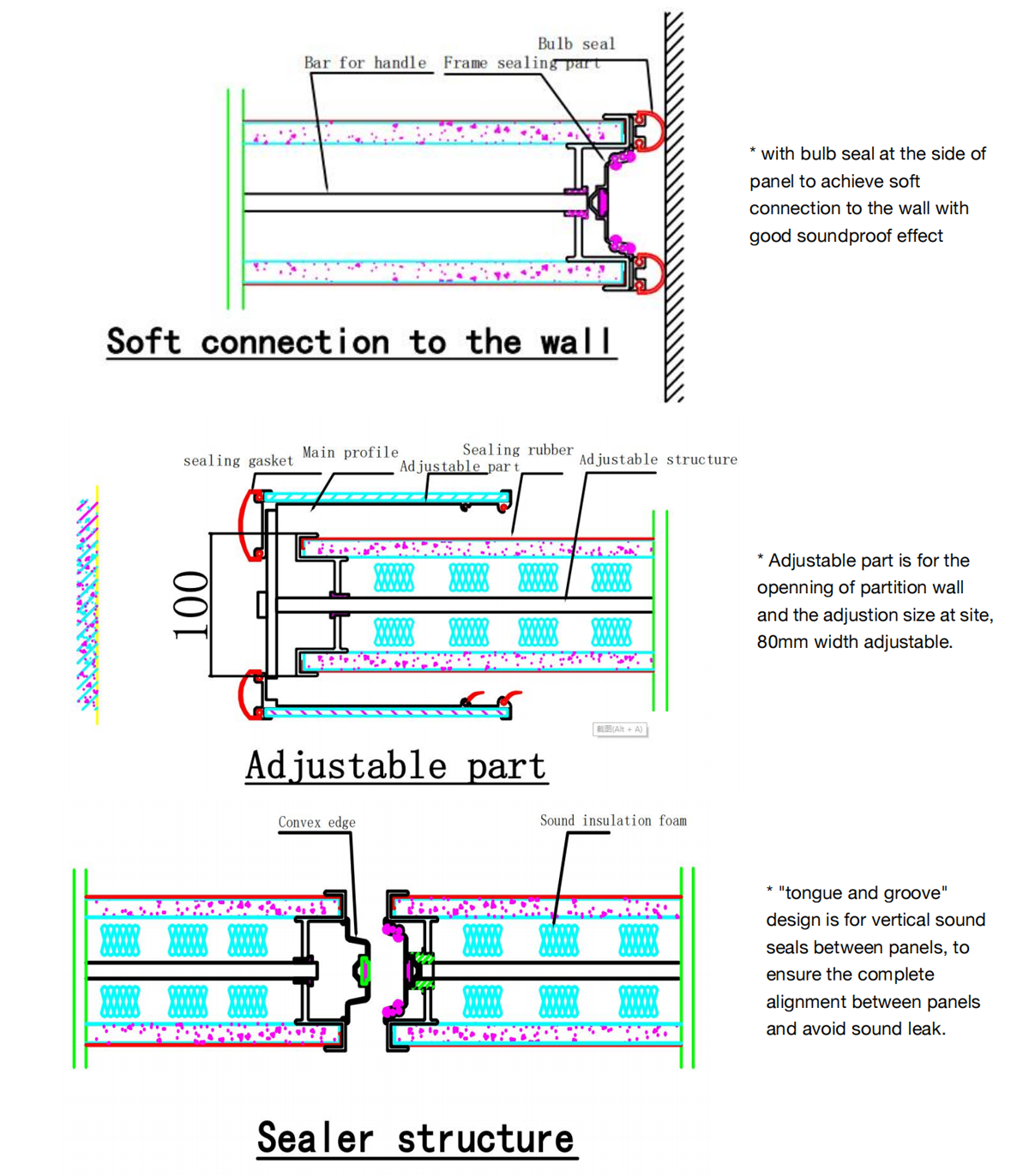 SW Movable partition Sealing System:
1. Concave/convex border sealing devices are on the left and right sides of each movable partition, to ensure the complete alignment between panels and avoid sound leak.
2. Magnetic strips are used on two sides of panels, which can attract each other well and achieve the best sealing effect at the joint of two movable partitions.

3. Through specialized technology, PVC rubbers are used to fill all the gaps, which can make the upper and bottom mechanical seal stretching freely with good seal and can avoid the sound penetration.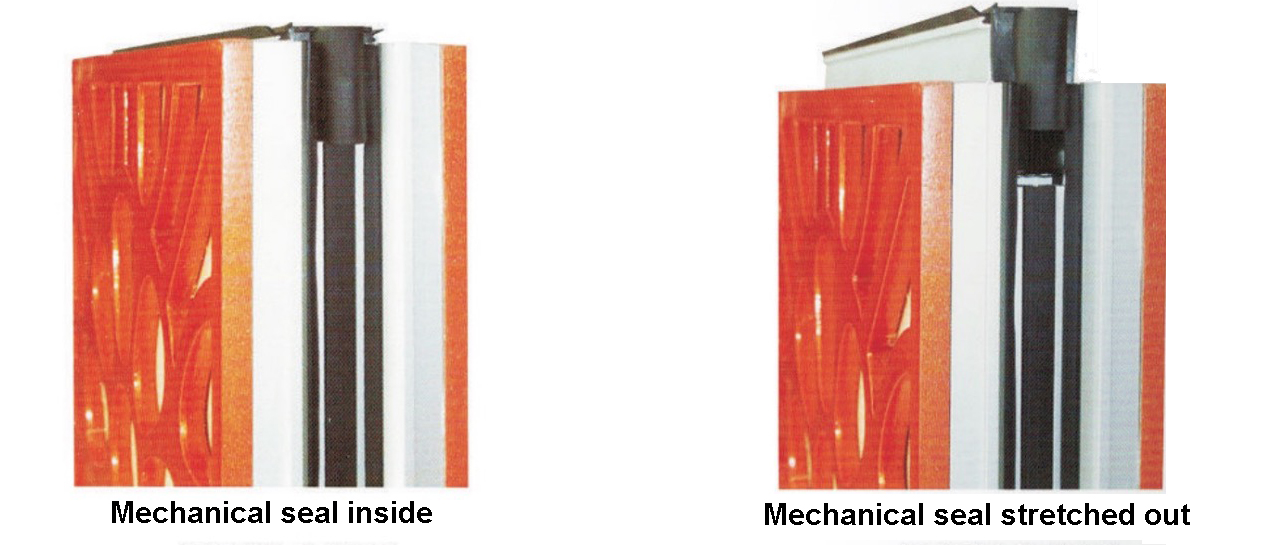 SW Movable partition stocking types: